Jay Peak
Ski Club
Train hard, ski hard, play harder.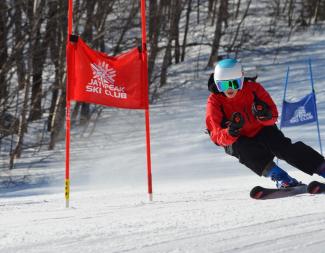 Skiing is our passion
Some passions are worth pursuing longer than others. For over 60 years, the Jay Peak Ski Club has given kids the skills and thrills to get hooked on skiing at an early age. (Trust us, it's a healthy habit.)
Ski team members can expect to explore new limits, grow their confidence, and master the fundamental skills of skiing under the instruction of our top-notch coaches—who were practically born with skis on their feet.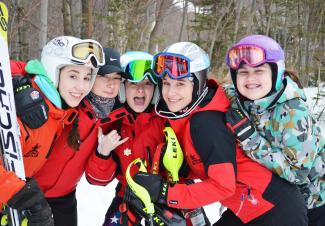 Who we are
We're a non-profit team made up of passionate skiers from around the Northeast and Quebec, ages 7 to 16, committed to achieving our personal best on the race course and on the mountain. We live for ski racing and the lifestyle that comes with it: being active, having fun, and learning to compete. Because, at the end of the run, that's what ski racing is all about.
Be a part of the pack
Skiing fundamentals can be taught. Success can be earned. Friendships will be carved for a lifetime. We're recruiting new members to join the Jay Peak Ski Club.