Valid Through April 27th, 2019
Spring Vacation Deals
So if you're looking to save on a spring break getaway, you can pick between skiing the most snow in the East or relaxing in our indoor waterpark. Or save yourself the trouble of deciding and just enjoy both.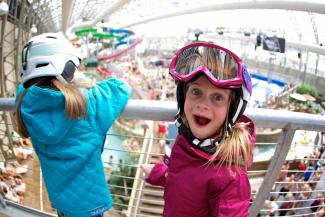 From rates included here below are for an April stay for a family of 4. Other rates for different dates and group sizes are available. Packages available through April 27th, 2019.
LODGING OPTIONS
Rates are the same for a 1-bedroom cottage or Stateside Hotel room. Golf & Mountain and Timberline Cottages & Condos are larger, include a living room and kitchen and require a 2-night minimum stay. The Stateside Hotel offers standard rooms (no kitchen) but are slopeside, within walking distance of the Stateside chair lifts and doesn't require a minimum stay. 
FREE LIFT TICKETS & WATERPARK ACCESS
You'll get a 3rd day of activities for free on your day of arrival with these 2-night deals. So, for a Ski/Ride & Waterpark Vacation you'll get both lift tickets and waterpark access, for a Ski/Ride Vacation you'll get free lift tickets, and for a Waterpark Vacatoin you'll get waterpark access on your day of arrival.
Lodging
Lift tickets and/or access to the Pump House Indoor Waterpark, depending on which package you choose.
GET $200 IN VACATION EXTRAS AT CHECK-IN
One free movie pass for the theatre in the Clips & Reels Recreational Center (up to $5 value)
$6 in credits for either the Stateside or Tramside arcade
$5 discount for a climbing session at the new Clips & Reels recreational center ($5 value)
$10 off a day pass to the Pump House Indoor Waterpark
Purchase a large pizza, get another one at half price (up to $10 value)
Discounts at Taiga spa
And more...
Visiting from Canada?
Canadian guests with valid proof of current residency can pay for half their lodging stay at par when you pay in Canadian cash on check in. Get all the details.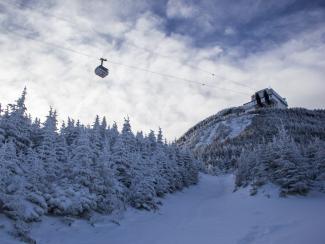 Rates are subject to change without notice. There are a limited number of units available and once availability hits a certain threshold, rates will increase. A family of 4 means 2 adults and 2 dependant children ages 4-14. Lodging is free for kids 14 and under (with parents on a paid package). Rates do not include tax or a $26+tx daily resort fee which will be added to your final bill at check out. Call (800) 451-4449 to reserve by phone.