Golf Vacations and Lodging Only Deals
SUMMER & FALL GETAWAYS
Book a vacation through this summer or fall and save 20% on your stay. You can choose between a Golf Vacation package or Lodging Only in either the Hotel Jay or the Golf and Mountain Cottages. Lodging rates from $139/night for a family of 4 in a Hotel Jay studio suite or or $205/night for a Golf Vacation for 2 people in a King room.
Book by Monday, August 31st.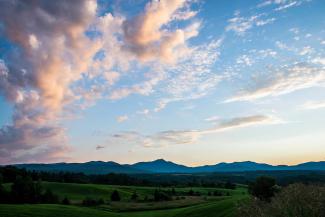 WELCOME BACK OR FOR THE FIRST TIME
Packages available through October 12th, 2020. Must book by Wednesday, August 31st, 2020. 
 
GOLF VACATIONS
For 2 people
LODGING ONLY
For a family of 4
HOTEL JAY
from $205/night in a king room
from $139/night in a studio suite
COTTAGES
from $285/night in a 1-bedroom unit
from $175/night in a 1-bedroom unit
 
BOOK NOW
BOOK NOW
Other units and rates available. To view rates for your group, adjust the lodging type and/or group size.
Online reservations are available anytime. Phone reservations are currently available Mon-Fri, 8a-4p.
Please also note:
Please review The Jay Peak EverClean Program which describes our new cleaning protocols and guest experience for golf and lodging.
The State of Vermont has special rules and guidelines related to interstate travel.  Please click through to learn more.
Lodging in the Hotel Jay or 1- and 2-bedroom cottages
Unlimited Golf* if you choose a Golf Vacation package
Hotel Jay packages also include access to our outdoor, heated pool (based on availability).
*Unlimited golf means you can book your first round when you reserve your lodging package and then add subsequent daily rounds when your first round of the day is complete.
THE RETURN OF THE WATERPARK
All of the Pump House Indoor Waterpark features are now open except the Activity River and hot tubs. Check out all the details and guarantee access by purchasing your tickets online HERE.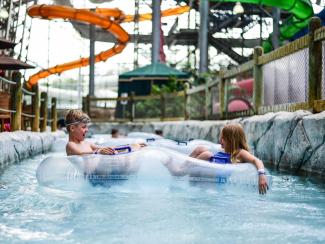 Rates are subject to change without notice. Once availability hits a certain threshold, rates will increase. A family of 4 means 2 adults and 2 dependant children ages 4-14. Lodging is free for kids 14 and under (with parents on a paid package). Rates do not include tax or a $26+tx daily resort fee which will be added to your final bill at check out. Call (800) 451-4449 to reserve by phone.