Lots to take in and eat up
Summer Vacation
Join us any time in August for this summer getaway that includes not only premium lodging in the Hotel Jay and access to the Pump House Indoor Waterpark but also a $20 Eat Up card for every night of your vacation. Eat Up gift cards are valid at any of our on property restaurants during the duration of your stay.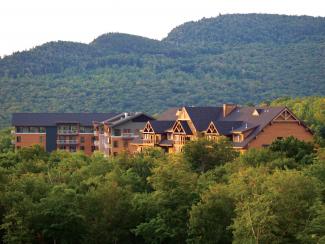 | | | |
| --- | --- | --- |
| LODGING, WATERPARK, EAT UP CARD | from $239/night for a family of 4 | Book Now |
Vacations available July 30th - August 31st, 2018.
FREE WATERPARK ACCESS
If you book 2-nights or more of this package, you can get day of arrival access for free. So, when you book a 2-nights you'll actually get 3 days of waterpark access.
Lodging in the Hotel Jay
Free lodging for kids 14 and under (with parents on a paid package)
Access to the waterpark
A $20 Eat Up gift card per day
Access to the Ice Haus Indoor Arena during Public Skate and Stick & Puck hours
Free waterpark access for kids 3 and under
GET $200 IN VACATION EXTRAS AT CHECK IN
$6 in credits for either the Stateside or Tramside arcade ($6 value)
Discount on instruction for the Double Barrel ($15 value)
Purchase a large pizza, get another one at half price (up to $10 value)
Discounts at The Mountain Shop, Gear Shop and Wave Surf Shop 
Discounts at Taiga spa on a full manicure or pedicure ($15 value)
And more...
Visiting from Canada?
Canadian guests with valid proof of current residency can pay for half their lodging stay at par when you pay in Canadian cash on check in. Get all the details.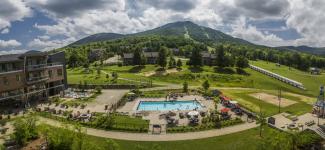 Rates are subject to change without notice. From rate is for a studio suite in the Hotel Jay. Once availability hits a certain threshold, rates will increase. A family of 4 means 2 adults and 2 dependant children ages 4-14. Lodging is free for kids 14 and under (with parents on a paid package). Rates do not include tax or a $26+tx daily resort fee which will be added to your final bill at check out. Call (800) 451-4449 to reserve by phone.