On the path to totality
TOTAL SOLAR ECLIPSE
Jay Peak is directly in the path of totality during the solar eclipse of 2024. Closer than any major ski area in the United States, in fact. And Northern Vermont is the best spot on the East Coast north of Florida to land in that path. Sounds like a reason to party at Jay Peak, not that you ever really need a reason. 
Ski/Ride and/or Waterpark lodging packages available, including live music in the Foeger Ballroom with Pink Talking Fish, free outdoor show leading up to totality, VIP location for the outdoor show and eclipse viewing, commemorative poster and gift package. Rates from $365/night for 2 people or $516/night for a family of 4.
We'll continue developing this plan as we move closer to the big day, but at the moment, here's what you can count on for sure.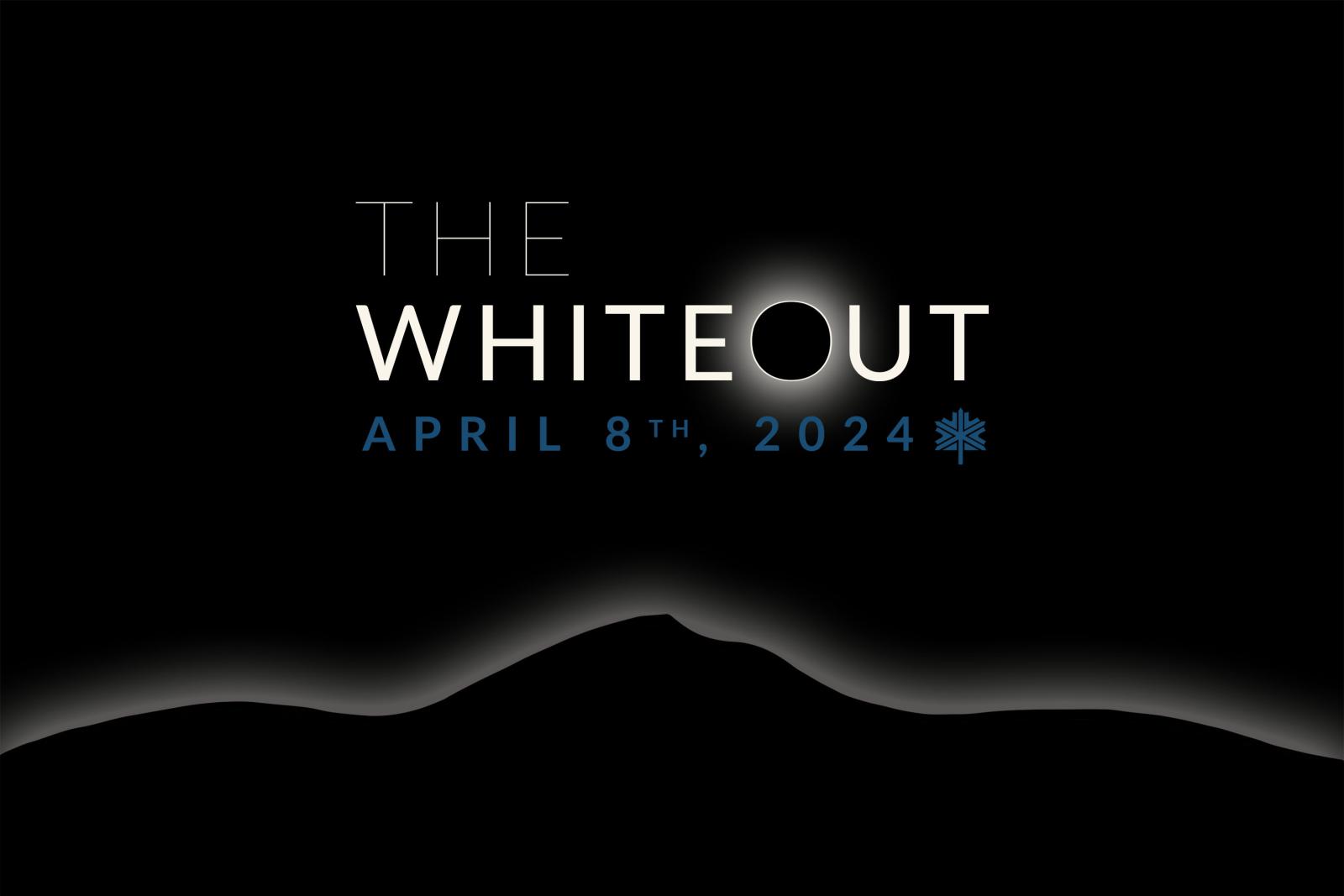 Sunday, April 7th, 2024
Learn about eclipse science at Clips & Reels.
Pink Talking Fish will perform live from the Foeger Ballroom.
Monday, April 8th, 2024
Pink Talking Fish to perform Pink Floyd's Dark Side of the Moon album in its entirety; outdoors at the Tramside base leading up to totality, playing from around 2:30p - 3:15p.

The eclipse as a whole (see what we did there?) will last from around 2:15p until 4:35p, with totality between 3:26p - 3:31p. 

Totality means it will be completely dark and the air temp will drop as much as 10 degrees. It won't last long, but it'll be a time to remember.
All lift service for skiing and snowboarding will be stop at 2p, for fairly obvious reasons.
The Tram will begin operations for the day at 2p to bring folks to the summit. Limit of 120 people, $40pp. 

No ski or snowboard gear will be permitted on the viewing Trams. Everyone must return to the base by Tram.
The Whiteout - Special Vacation Packages
Get a front row view, and commemorative swag for this unforgettable event. These special lodging packages include:
Lodging in the Hotel Jay, Tram Haus Lodge, or Golf & Mountain Cottages.
Waterpark access and/or Lift Tickets, depending on which package you choose.
Pink Talking Fish, live from the Foeger Ballroom on Sunday, April 7th, 2024.
Free outdoor show with Pink Talking Fish performing Pink Floyd's Darkside of the Moon album, in its entirety, on Monday, April 8th, 2024.
VIP location for the outdoor show and eclipse viewing at the Tramside base.
Commemorative poster and gift package.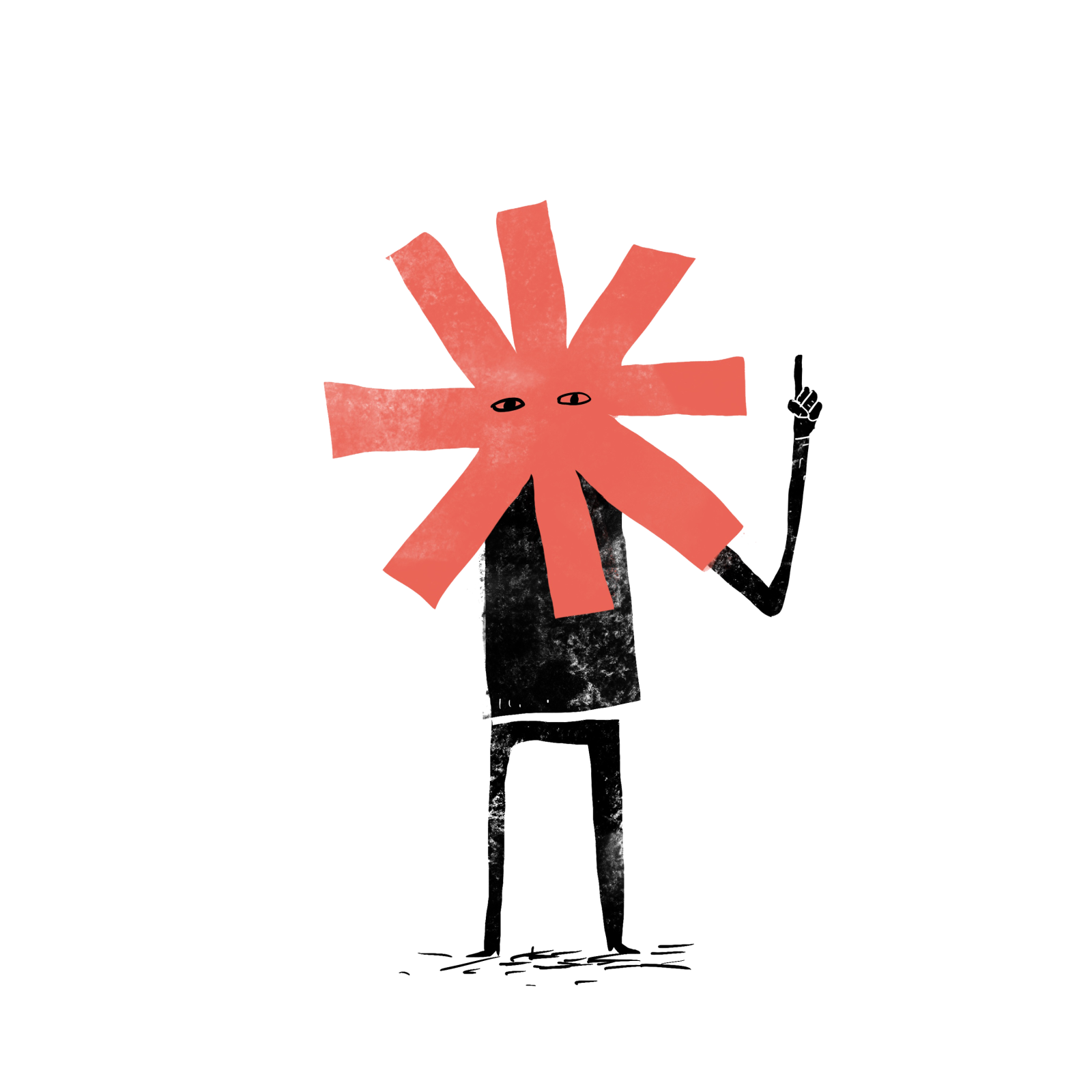 Hotel Jay & Tram Haus Lodge
The ultimate location on Tramside for viewing and easy access to the Foeger show, lifts, and the Pump House Indoor Waterpark.
Golf & Mountain Cottages
Within 1 mile of the Tramside base where all the action will be, these units offer more space and a full kitchen.
Please note our reservation policies.
VISITING FROM CANADA?
We hope so. As always, Canadian guests with valid proof of current residency can pay for half their lodging stay at par. Get all the details HERE.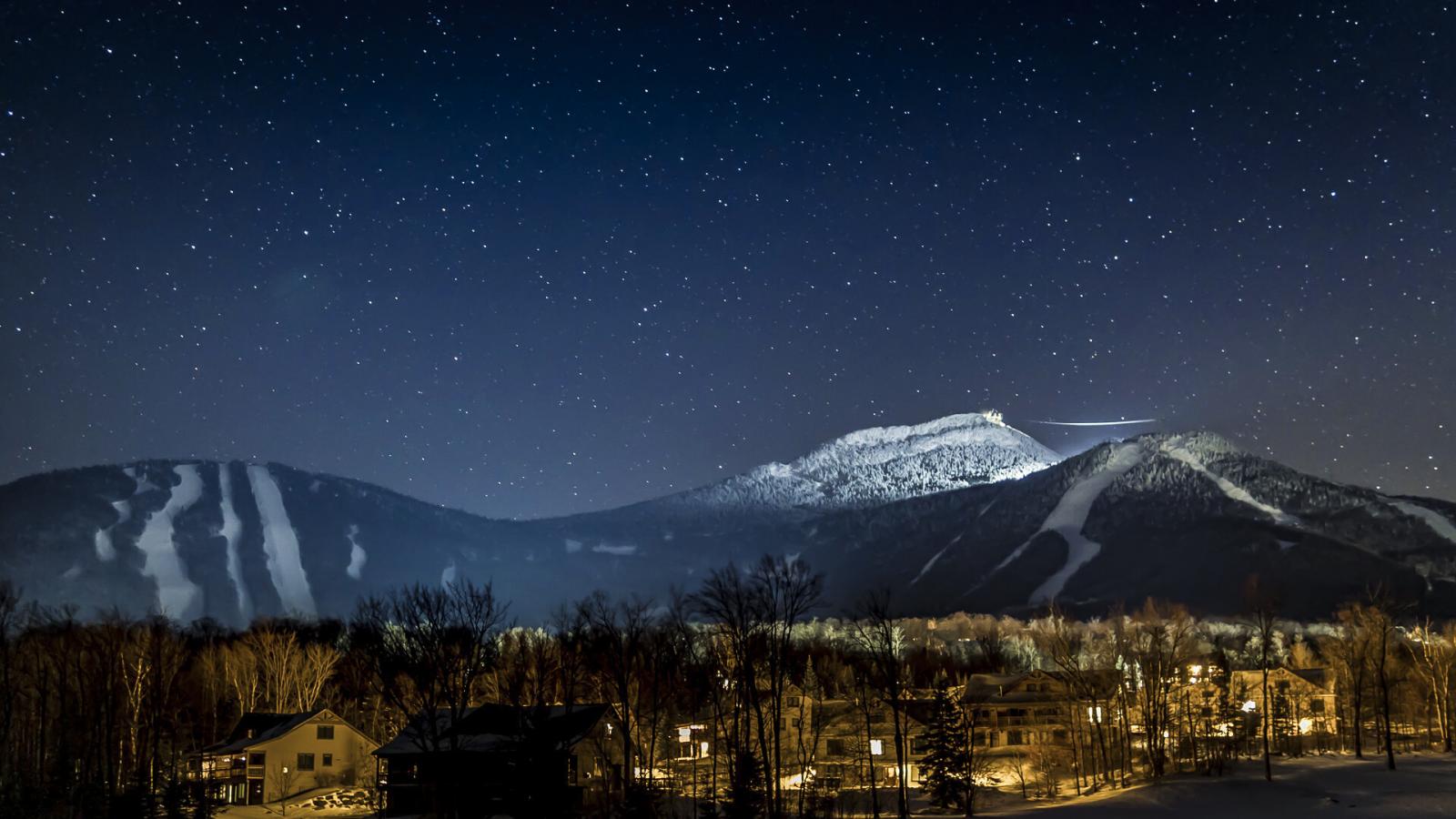 Rates are subject to change without notice. Once availability hits a certain threshold, rates will increase. Lift tickets and waterpark admissions are valid the day following check-in. Rates do not include tax or a $28+tx daily resort fee which will be added to your final bill at check out. Call (800) 451-4449 to reserve by phone.