The Jay Peak
EverClean Program
Our pledge to your health, safety, and wellbeing.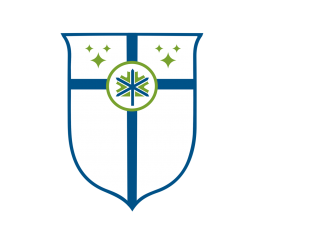 KNOW BEFORE YOU GO
Updated NOVEMBER 26TH, 2021
We operated this summer without any occupancy restrictions and as we head into winter, our outdoor operational procedures will be back to normal - fully loading chairs, no outdoor masking, etc. Our plan for the Tram, when it opens, is that we will be back to full capacity and, given the close quarters, will require masks to ride (masks will be available at the Tram dock, if needed). 
We still have a keen eye on safety and cleaning protocols and our EverClean Wellness Stations with hand sanitizer and wipes will still be available across the resort. We should all continue to practice good hygiene by following these recommendations:
Stay home when you are sick - for a full list of coronavirus symptoms go to cdc.gov/coronavirus
Wash and/or sanitize your hands regularly.
If you or someone you know develops symptoms while you are here, the Jay Peak Security team is available 24/7 to help connect you with medical services.
Jay Peak employees will be masked when indoors. Guests are encouraged to do the same.
THE US/CANADIAN LAND BORDER IS RE-OPENING. 
HERE ARE SOME THINGS YOU SHOULD KNOW.
Updated NOVEMBER 26TH, 2021
The US land border has re-opened but even more exciting is the news that as of December 1st, 2021, fully vaccinated people travelling into the US for 72hrs or less will not longer need a PCR test to return to Canada. This means many of our Canadian guests, including most Season Passholders and day trippers and many lodging guests can return to Jay Peak this winter. 
We've put together some information here we think you'll find useful but want to stress the importance of reviewing details directly on the Canadian and US government sites (noted below) as each situation will vary and you need to have all the details pertinent to your specific arrival/departure scenario. 
ENTERING THE US FROM CANADA
You will be asked to attest at the US Border that you have been fully vaccinated.
You will not need to present your vaccine card by default but could be asked for it so you must carry it with you.
Mixed dose vaccines will be accepted.
Follow the Homeland Security website for updates.
RETURNING TO CANADA
Here are some high-level things to keep in mind:
As of December 1st, 2021, guests visiting for 72hrs or less will no longer need to present a PCR test. Longer stays will still require PCR testing.
You must use the ArriveCan app (available for iOS, Android and online) and complete the requested details prior to your arrival at the Canadian border. Among other things, ArriveCan requires you to upload a copy of your vaccine record, submit information about your pre-arrival Covid test (if relevant), and define your quarantine plan (in case it's needed). 
For visits of 72hrs or more, you must present results from a molecular test (antigen, aka "rapid' tests are not accepted) taken within 72hrs of your arrival at the border. The timeline is based on when the test is taken (date and time), not when you receive your results.
There will be additional guidelines for unvaccinated children under 12, including that they are not allowed to attend school, camp, or daycare for 14 days following their return to Canada.
Before planning a trip, take the time to find out all the details on the Government of Canada website.
TESTING SITES - FOR VISITS OF 72hrs or more
Visit the Vermont Health website for a list of local testing sites.

To date, testing at a Health Department location has been free but hours are more limited and timelines for results will vary based on the volume of tests being administered in the State at any given time. For the most part, test results have been returning within 48hrs but it is not guaranteed.
Once you click through:

Select Make An Appointment
Create your login
Schedule Testing Appointment and select the person you are scheduling for
For Pick a Location, select Orleans County. Once you step through, you'll see 3 location options, the 2 in Newport (North Country Hospital and Newport Ambulance) are the closest options to Jay Peak.

There is also a local clinic, Blue Spruce Health in Newport, that can return tests within 15-20min per person with a rapid molecular test. Their hours are more flexible and the timeline for returning results is guaranteed.

Cost is $120pp and you can schedule your testing time HERE.
In the dropdown select Covid Screens and then scroll down to Covid-19 Rapid Test to select your date and time.
As with all things Covid, these details are current as of today and ever evolving. We've done our best to offer some guidance but again, please review the following links to ensure you are following all the most up-to-date guidelines relevant to your travel plans: