Behind the Flake
Community
The Jay Way starts before you even get to the mountain and continues long after you've left. It's a road that runs through the communities we reside in here in the most special corner of New England. Go poke around Montgomery, Jay, Troy, Newport, Westfield, and the other small towns that make us who we are and make the Jay Way what it is. 
 
It's all about connection
No matter what slice of the world you call home, this page can help keep you connected to that special bit of indescribable something. The people, businesses, and small touches that can turn a simple vacation into something certainly more memorable, and likely more meaningful.
Looking for more information on Jay Peak and its surrounding communities? Find all the details via our local chambers: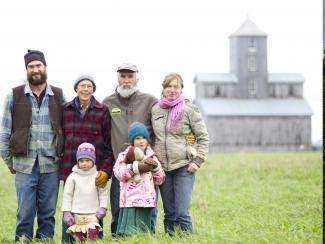 Discover Newport
Newport, the closest downtown experience to Jay Peak, has plenty to offer by way of great food, lake access, and local charm.
North Country Chamber
Covering all the towns in the heart of the Northeast Kingdom; is comprised of three Vermont Counties, Essex, Orleans, and Caledonia.
NEK Chamber of Commerce
Find information on attractions, lodging, dining throughout the region in the Northeast Kingdom.. 
Community Events
There are always plenty of events happening both at Jay Peak and in the communities that surround the mountain. Here's a taste of what you might find to keep you entertained:
Jay Area Food Shelf  - Every Thursday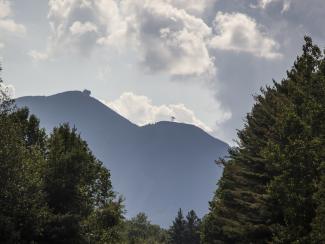 The Kingdom's Got Talent - Benefit Talent Search
When: Tuesday, December 17 | 6p
Where: The Dancing Sails Event Room, The Eastside Restaurant, Newport, VT
Tickets: $20 to enjoy the auditions. PURCHASE NOW
This two-part Benefit Fundraising Event with Buffet Dinner, Cash Bar, Live Auction and Raffle, is looking for folks with hidden talents to entertain the diners. Can you juggle while on a unicycle? Or do card tricks? Or have a chicken that plays the piano? You get the idea. Judges will scout people and/or groups to entertain at the Benefit Talent Show on February 8th, 2020 at the Municipal Bldg. in Newport where there will be cash prizes and more! This search event is for people ages 12 to 102.
Want to audition? Email jhinctim@gmail.com
Proceeds benefit Joshua House Inc. - helping to prevent homelessness in Northern Vermont since 1996.
The Flake Foundation
Our commitment to the community
As the largest independent business and employer in the region, we have a responsibility to support local communities, the people that live within them, and the various causes and opportunities that help them to thrive. The Flake Foundation was put into place to recognize that responsibility and to create a platform of support.
Whether it comes in the form of scholarships to local students, the donation of lift tickets, lodging stays, golf rounds and waterpark visits to local charities, or providing the support of our employee network to local efforts and events, Jay Peak uses the Flake Foundation as the gathering point for our community support commitments.
Our communities enrich us, as we, in turn, support them. While we can't do everything, we recognize that it's our responsibility to try and do something.