Join Us At Jay
Employment
This is where we're supposed to give you a quick introduction about working at Jay Peak. Except there's nothing quick about what your experiences will be or what our expectations are. In summary, we will expect you to work hard, to help fellow teammates, to service the guest and to have fun. In return, we will pay you fairly, let you know (and more important make you feel) that you are valued, and, if you're so inclined, work with you to help create a career. Still interested? Keep reading.
 
UPCOMING JOB FAIRS
The in-person job fairs planned for the next several weeks have been canceled. We're still actively recruiting for this winter but community safety is our first priority and with a current spike in Covid cases locally, we can forego this group meet and greets and rely on other channels for recruitment. 
Please continue to watch for updates on virtual, and if/when appropriate in-person, job fairs in coming weeks. 
Why Work At Jay Peak?
We're a team of good-natured folks at the heart and soul of a growing resort community. Our co-workers are our friends, so we happily go the extra mile for each other and our guests. We're rewarded fairly for our collective efforts and encouraged to pursue individual goals. We're a family, one that gets to choose its members. 
Get a job that gets results 
We take the notion of turning jobs into careers very seriously. Working full time in the snowsports resort business can be the holy grail for some. We want those folks here and we'll work with you to get you where you want to be. It's not for everyone but we're not looking for everyone-we're looking for you.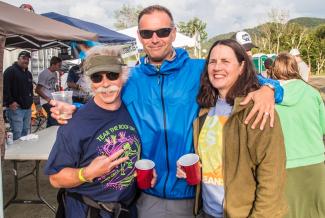 Our Vision 
We strive for an authentic, community driven Resort that derives its vitality from the on-mountain experience, respect for its history & what has come before it, and its employees whose energy and spirit are its foundation.
Seasonal Jobs
Whether you're simply taking a break from the big city, a high school or college student on break or you're just getting your feet into the workforce, we may just have a seasonal spot for you. We expect the same drive, determination and focus we do of any of our team members and we'll reward you the same in return. And if you decide you like it so much you never want to leave, we can help there too.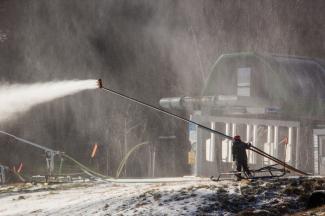 Benefits and privileges
At Jay Peak we know our employees are our most valuable asset. The resort strives to provide comprehensive benefits and resort privileges for all employees.
Vermont life
Skiing and riding, skating, climbing, waterparking, golfing, hiking, and we haven't even left our campus yet. In and around the Jay Peak region of Vermont you'll find everything from serious mountain biking and backcountry skiing to swimming holes, hiking trails and plenty of both nook and cranny for you to explore on your own or with a group. We think it's the best of all possible worlds and we have a feeling you will too.