The Perfect Place
Meetings & Conferences
A gathering spot for groups small and large, the Hotel Jay Conference Center welcomes 10-425 person accommodations. For larger groups up to 850 people, the Ice Haus Arena, just a few steps away, can be set as a trade show floor, general session, or large entertainment venue. It is a space where great triumphs will be had, brilliant ideas will be created, and unique experiences are absolute.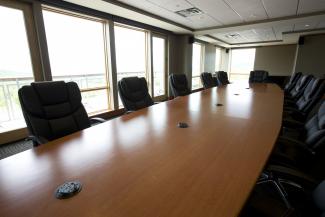 CONFERENCE & MEETING PROMOTIONS
BOOK BY NOVEMBER 1ST, 2020 and get 20% off meeting room pricing, discounted group lodging and activity rates, plus:
Meetings up to 50 people: Complimentary Coffee Station
Meetings of 50-100 people: Complimentary Wine and Cheese Reception
Meetings of more than 100 people: Complimentary Board Room Meeting, 12 nights lodging (King room value), Coffee Station, Meeting Room, Screen, Projector for full day.
MORE FLEXIBLE CANCELLATION POLICIES
We know it's tough to plan right now which is why we've introduced new, more flexible cancellation policies. All of these promotions included for flexible cancellation policy and attrition rates for rooms on 2020 and 2021 meeting and event contracts.
BOOK NOW
Heather Jerrett
meetings@jaypeakresort.com | (802) 988-2766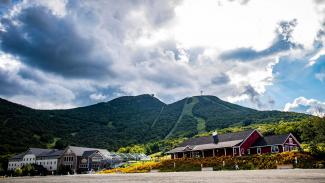 Hotel Jay Conference Center 
The Hotel Jay Conference Center is a bit of the old mixed with some major new. Industrial, rustic, and contemporary flares merge to create a compelling, one-of-a-kind space where state-of-the-art audio visual equipment, and the most advanced technology guarantee a glitch free event. Each of the seven spaces within the conference center are delightfully unique and versatile to meet the needs of each conference, meeting, or event that come though the Jay Peak doors. The Hotel Jay is also home to several restaurant and bar options including The Foundry, Mountain Dick's Pizza, Buddy's Mug Coffee Shop, The Drink, and The Warming Shelter Snack Bar, which together offer a wide range of options for breakfast, lunch and dinner. Some can also be configured to use as additional meeting/event space.
Room to grow
The Jay Peak staff are veterans at catering to corporate groups. The resort is home to over 36,000 37,000 sq. ft. of event space. Plus, we provide new and upscale accommodation for up to 600 people. for groups of 20 – 425 ppl in the Conference Center and up to 850 ppl using the Ice Haus Arena just a few steps away. We will custom tailor a package to meet the needs of your event. Our attention to detail ensures everything runs seamlessly and our goal is to make you look good.
8,000 sq. ft. of event space

in the Conference Center

Seven private event spaces

In-House Audio Visual team with built in technology in each room

A digital reader board to display scheduled events
The Foeger Ballroom with space for up to 425 guests
For larger groups of up to 850 people, the Ice Haus Arena, just a few steps away, can be set as a trade show floor, general session, or large entertainment venue.
Taiga Spa treatments

Golf tournaments

Private skating parties

Aerial Tram rides

Private Late-Night Splash at

The Pump House Indoor Waterpark

Skiing and Riding