JAY PEAK
Deals & Discounts
This is where you'll find the best deals and discounts available for everything at Jay from the lodging and waterpark to golf, lift tickets and music, all year round. Deals can change as quickly as the weather, so if you're smart, and there's at least a chance you are, you'll bookmark this one.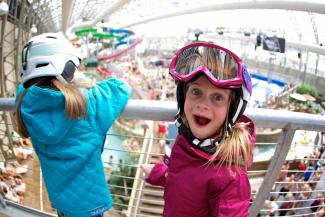 VERMONT BREAK WEEK DEALS
If you can visit across the Vermont Break week (February 24th - March 2nd, 2019), you'll save up to 30% with these deals. Ski Vacations (including breakfast) for a family of 4 from $270/night.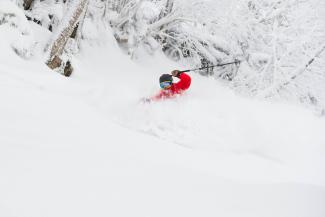 You can always get discounted lift tickets when you purchase in advance, online. Depending on when you plan to visit you could pay as little as $55 but even on weekends and holidays you'll still pay only $75 for a 1-day Adult ticket saving nearly 15% off our window rates when you purchase in advance, online. Junior and Senior rates are also available.
VACATION LIKE KINGS THIS WINTER
During the 2018+19 winter season, couples can stay in the Hotel Jay in a king room AND ski for as little as $229/night. This package will be available anytime through the winter including weekends and holidays. Availability is limited so booking sooner than later will guarantee you get the dates you want.
POP THE QUESTION ON A PRIVATE TRAM RIDE
Memories made in the mountains stay in our hearts forever. Profess your love on a private Tram ride to the top of Vermont, and enjoy 360° views for your pre I-dos. For $250, rent a private Tram for two, plus photographer, to the summit for a winter wonderland proposal. Mid-day availability between noon-1pm.
Contact weddings@jaypeakresort or 802-327-2181 to book.