JAY PEAK
Deals & Discounts
This is where you'll find the best deals and discounts available for everything at Jay from the Waterpark and concerts to hotels and lift tickets, all year round. Deals can change as quickly as the weather, so if you're smart, and there's at least a chance you are, you'll bookmark this one.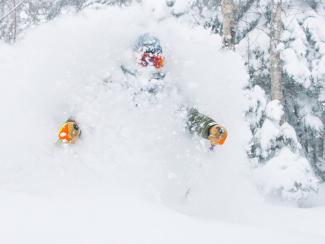 VERMONT BREAK WEEK DEALS
With this promo, you can book a Ski/Ride Vacation for a family of 4 from $279/night. Waterpark packages are also available from $229/night. Or you can book the ultimate vacation with Ski/Ride AND Waterpark from $359/night. Book 2-nights or more and get free day of arrival activities (ski and/waterpark depending on the original package you choose. Packages available for check in February 26th through March 1st, 2018.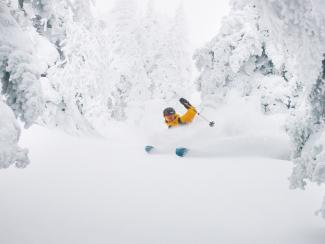 SAVE WHEN YOU PURCHASE LIFT TICKETS IN ADVANCE, ONLINE
Discounted lift tickets are loaded online and ready for purchase. Depending on when you plan to visit you could pay as little as $40 but even on holidays and Saturdays you'll still only pay $64 for a 1-day Adult ticket saving $20 off our window rates when you purchase in advance. Junior and Senior rates are also available.
Please note, all online purchases are processed in US funds. Tickets must be purchased 24hrs in advance.
SAVE 15% WITH THESE PACKAGES
Save 15% when you book on this promo. Packages are available January 1st through the end of the season (excluding President's Week) but rates will change depending on when you plan to stay. Ski/Ride Vacations for a family of 4 are available from $239/night or book a Waterpark Vacation from $219. Visiting from Canada? We can help a little with the exchange pain by letting you pay for half you stay at par.