Raised Jay since 1957
The Vault
So this is us-warts and all. This is how we've presented ourselves. This is the language we've used. And this is who we are. You're likely to see a lot of yourself in here too.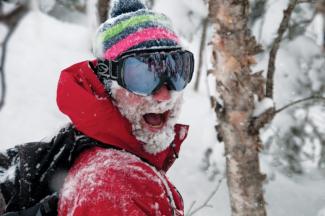 TV SPOTS
You'll find everything here from be-headed snow persons and bedazzled Poodle dishes to broken arms and par-frozen babies. 
PRINT ADS & PHOTOS
We slog through late season mud, listen to talking mountains, look at preserved hot tub beauties and pump up the beating heart of change-all in the name of bringing you our strange, and sometimes angry, print creative.