Music Series
Please note, the 2020 Summer Music Series at the Stateside Amphitheatre has been cancelled. Please read on for more details.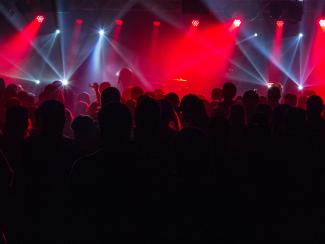 So, right near the top of our Favorite Things list, just a touch behind powder, is experiencing live music; especially live music outdoors surrounded by mountains and mountains of friends. But because of the current state of affairs; namely the virus causing the State of Vermont to responsibly continue its prohibition against mass gatherings, we have been forced to cancel the Summer Music Series in the Stateside Amphitheater. While having to make such a decision leaves us less than happy, we know that hosting the summer series would be irresponsible and put our employees and guests in an unsafe situation. And we will never do that.
Know that we are already working on next summer's lineup and hope to get some of the same acts we had booked for this summer on the Stateside stage in 2021. If you've already purchased a ticket or lodging package to a show for this summer, you will be automatically refunded. 
Thanks for being a music (and Jay Peak) fan.