Mountain Biking & Pump Track
Closed
Rolling around on our Pump Track
In summer 2022 we expanded our biking options to include our very own dirt Pump Track, built by Sinuosity Flowing Trails, located out in front of the Hotel Jay & Waterpark.
Access to the Pump Track is FREE but everyone needs to complete a waiver to ride.
New Trek Rental Bikes
A brand new rental fleet of Trek bikes will be available for rent. We'll have 3 different hardtail rental bike options available for kids & adults. Bike rentals will be available out of the Mountain Shop, just across from the Pump Track/red Tram car on Tramside. 
Rentals include freshly sanitized helmet
Save time by signing the waiver before you arrive
Rentals
Adult
JunIor
2 Hour
$40
$25
All Day
$75
$50

Rates are subject to change without notice. VT sales tax (6%) is not included.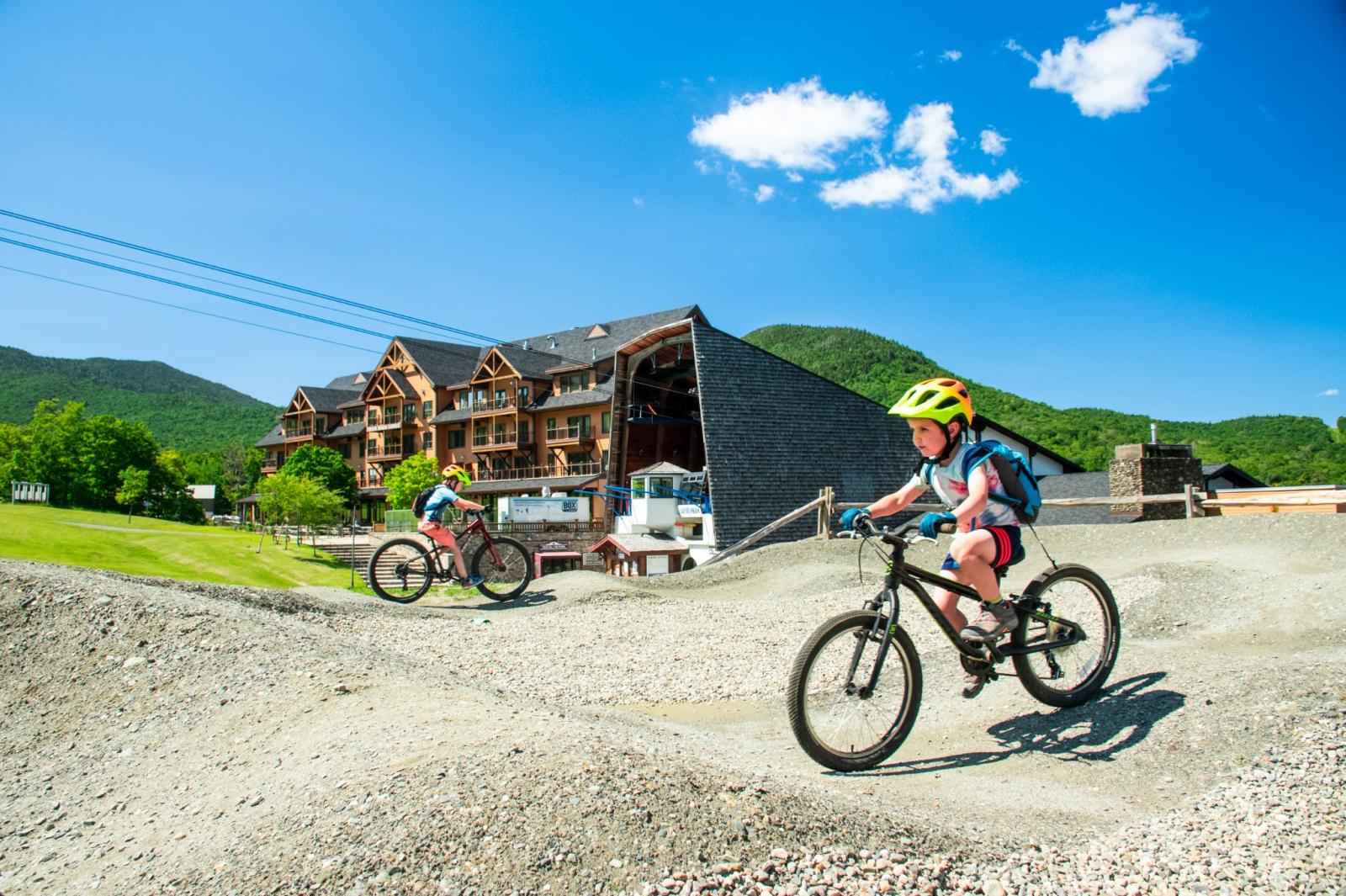 Mountain Biking is back
We'll see the return of our lower mountain beginner-friendly loop which starts/ends on Tramside, plus intermediate routes connecting both base areas. Our network consists of mountain paths and wooded sections of single-track, gravel roads, and multi-use trails that offer peak and valley views, rewarding climbs exhilarating descents, and maybe a jump or two.
Access to the trails is FREE but everyone needs to complete a waiver to ride. Note: there is no lift-accessed riding at this time.
Folks looking for more places to explore should also check out the Jay Rec Trails in the town of Jay and Memphremagog Trails in Newport.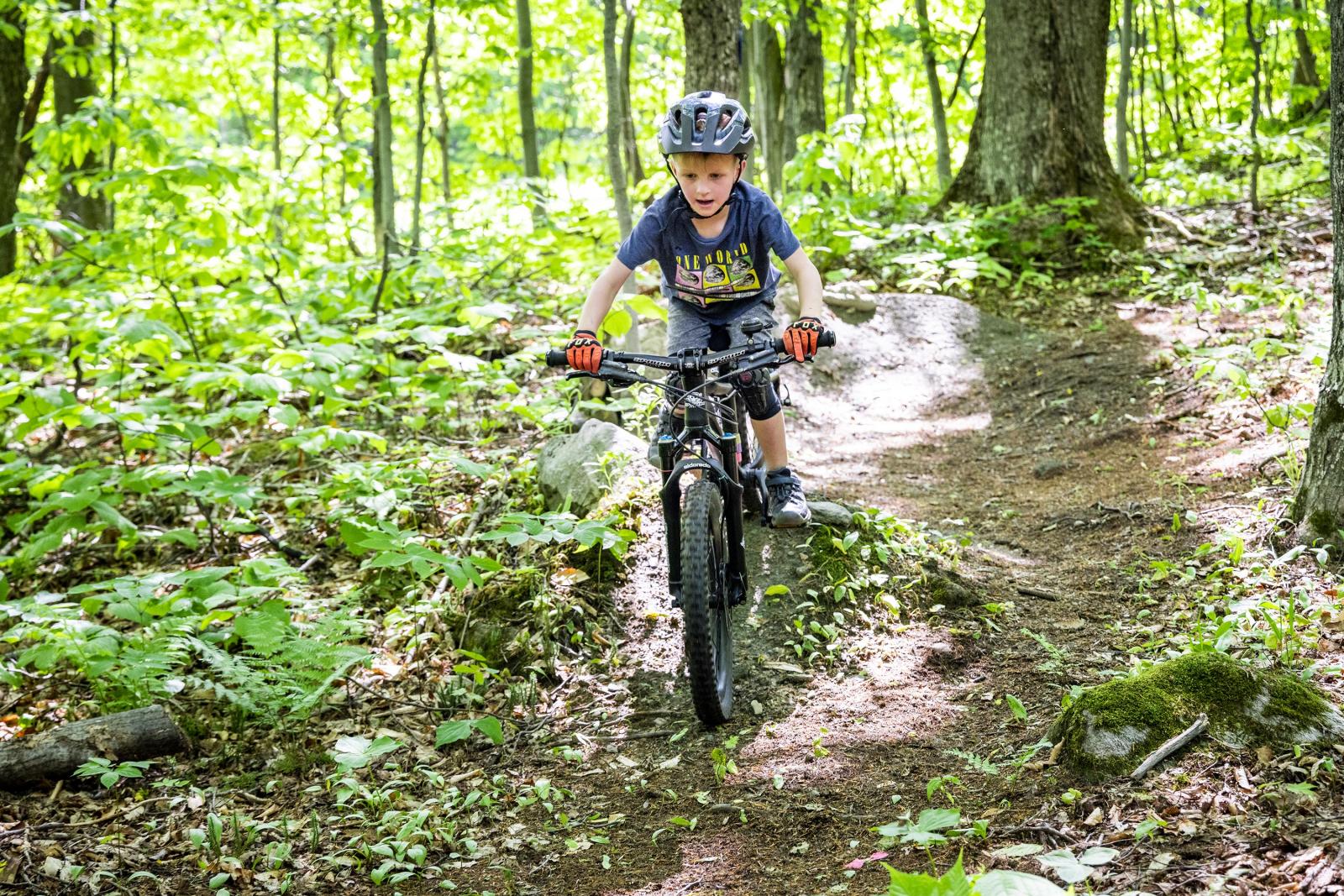 Mountain Bike Routes
Beginner Loop (Green): Starting/ending on Tramside and suitable for all ages & ability levels. Features a mix of mountain paths and gravel roads with great views, enjoyable climbs, and an exciting descent or two. Trail entrances are in front of the Hotel Jay/ Pump House Waterpark, and adjacent to the Tram Haus Lodge.
 
Intermediate Trails (Blue): Connecting both Stateside and Tramside base areas and suitable for intermediate/advanced riders. Feature both challenging climbs and exhilarating descents on a mix of wooded trails and mountain paths. The Stateside connector trail starts uphill of the Mountain Kids Adventure Center on Queen's Rd; the trail entrance will be on your left.
 
Ride at your own risk and always obey the Mountain Biker's Responsibility Code.