Spa Treatments
Big city spas focus on the aesthetic: a little pull, a big lift, a glossy makeover. At Jay Peak's Taiga Spa, located on the second floor of the Tram Haus Lodge, we focus on looking and feeling better. It might mean facials, manicures and pedicures, but it will almost definitely include the hands-on massage treatment that cures the little reminders of your day's adventures.
Detoxifying Mineral Scrub
Restore the radiance of your skin with our detoxifying mineral scrub.
Relax your senses and enjoy the nourishing exfoliation of this fragrant scrub. 
Experience a nourishing full body scrub and detoxifying mud wrap treatment followed by a creamy shea butter lotion infused with lavender essential oil. 
Pedicure: 30 minute $35
Manicure: 30 minute $30
Mini Manicure & Pedicure Combo
Aromatherapy soak completed with nail grooming and a class polish.
Soothe your feet with exfoliation and massage, followed by a polish of your choice. 
An aromatherapy soak, cuticle care, nail grooming and a soothing hand massage followed by your choice of polish. 
COSMETOLOGY EXTRAS
| | |
| --- | --- |
| Polish Change | $14 |
| French Tips | $6 |
| Nail Art (striper and gems offered) | $6 |
| Shellac | $18 |
| Shellac Polish Removal | 30 min. $20 |
Warmed Himalayan Salt Dome
Offered with manicure only. Absorb and extract toxins from the body, help support blood circulation and reduce swelling while warming your hands. 
Inquire at Taiga Spa. Please do not moisturize the day of waxing and for best results, have 1/4 inch hair growth. 
A luxury experience for any skin type. Tighten, tone, and detoxify your face and neck.
HyroPeptide Ultimate Face, Neck & Décolleté Treatment
Smooth, plump, hydrate, and refresh with this ultra-deluxe no-downtime face, neck and décolleté treatment. Double cleansing, massage, and powerful exfoliation are followed by collagen-boosting HydroGel masks and peptide-rich lifting, firming and smoothing treatments. 
Quench and Glow Express
20 minutes $65
50 minutes $129
Hydrating Peptides, brightening botanicals and natural skin brighteners go to work increasing water retention while reducing the appearance of fine lines. 
For the average person with breakouts. Rid skin of bacteria and exfoliate to improve skin texture. Diminish clogged pores and hydrate skin. Extractions are included. 
Decrease inflammation, tighten blood vessels, soothe and normalize rosacea, allergy-prone and acne-prone skin with this organic facial. The combination of herbs such as rosehip, rose petal, peppermint, carrot, calendula, lavender, and ichthammol with leave the skin calm, soothed and hydrated.  
Organic Hyaluronic Time Erase
An anti-aging facial with a unique botanical blend to reduce the appearance of wrinkles and create visibly younger-looking skin.  Hyaluronic acid will provide surface and deep layer moisture, plumping the skin and smoothing the fine lines and wrinkles while also correcting the water hydration level of the skin. 
Facial Treatment Enhancements
| | | |
| --- | --- | --- |
| Lip Treatment | $16 | Achieve smooth and soft lips with a brightening microdermabrasion peel while locking in perfect hydration with peptides. Soften the appearance of vertical lip lines and leave with perfectly plump lips. |
| Extractions | $16 | Clear skin from blackheads and clogged pores |
| Oxygen Boost | $16 | The high-frequency boost of oxygen will promote cell turnover, kill bacteria and soothe inflammation.  |
| Lavender Scalp Massage | $16 | Finish your facial with a scalp massage incorporating essential oils for conditioning and shine, includes a steamed towel wrap.  |
| Revital-Eyes and Uplift Treatment  | $24 | Give the eyes a refreshing boost with this cooling, wrinkle minimizing treatment. Eyes receive a thorough cleansing, gentle massage and a luxurious mask that targets wrinkles and leaves eyes looking years younger.  |
BRIDAL TREATMENTS
Taiga Spa offers everything you and your bridesmaids need to make your special day as special as possible, with as little stress as possible. Our special on-site services include bridal consultations, wedding packages and yes, bubbles in the glass.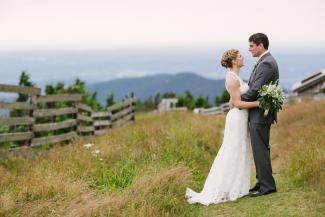 Rates are subject to change without notice. Use of our saunas is included in the price of your service. Valid day of service. 18% gratuity (added to original price of service). 24 hour cancellation policy. If you cancel within 24 hours, 50% of the service will be charged to your credit card.