Miso Hungry
Authentic ramen noodles and broth are ladled into bowls brimming with Vermont ingredients. For best results, slurp your soup directly outside the resort's tram car-turned-food cart.
Miso Tram
Opening Friday, November 27th, 2020
Convenient and funky slope side location showcasing Chef Momo's homemade Miso, Spicy and Shoyu Ramen served hot, fast, and ready to devour.  New this year we are offering add-ons such as tofu, bamboo shoots, and gluten free noodles.
In addition to our staff health screened daily and dressed in PPE, we have installed plexiglass and an additional ordering window with intercom and a new contactless POS system. Along with additional seating, this system will keep the miso meeting spot safe and socially distanced.
Also new is Call in Ordering this year. Please note this service won't be available during Noodle Rush hours.
Menu:  Miso At The Tram Menu
Hours:  Thursday - Monday: 11a - 4:30p 
Location: Tramside Base area between the Tram Lodge and Waterpark 
Phone:  802-624-0460
Noodles At Night
** Forthcoming December 2020**

New to the 2020/2021 season we are stoked to offer Momo's delicious ramen for delivery and pickup from our satellite commissary at Clips and Reels. Our aim is this location will allow guests and local skiers additional access to our ramen on their schedule.

Place your order online at any point in the day and choose when your order will be prepared for pickup or delivery.
Menu:  Noodles At Night Menu
Hours:  Friday - Saturday: 8:00am - 4:00pm for pickup and delivery
Location:  Order online - Curbside pickup outside Clips & Reels on Stateside
For questions and help with online ordering call 802-988-2756.
Miso Toh Kome
Find our sister location at the base of the Jet chairlift serving traditional Japanese rice balls (onigiri), Japanese canned coffee and hearty Miso soup. We are very excited to be adding to the menu this year the Dragon Ball packed with Teriyaki Marinated Eel, the same protein found in a sushi "dragon roll". We are also beefing, or rather, tofuing up, our miso soup with traditional tofu, kombu slices, and fried tempura. 
In addition to daily staff screenings and PPE we have built a plexiglass window equipped with intercom and contactless POS to safely serve the tasty goods. To assure instant service this season, we have hired extra staff and are accepting call-in orders with a credit card. 
Menu:  Miso Toh Kome Menu
Hours:  *Friday - Sunday: 10:00am - 3:00pm
Location:  Base of the Jet Triple chairlift
Phone:  978-273-6180
*Hours subject to change based on Jet chairlift operations and holidays.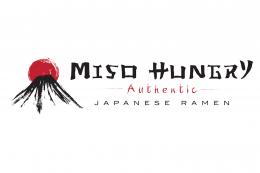 (802) 624-0460