Rasputitsa
Rasputitsa's 10th Anniversary Celebrations Promise An Unforgettable Adventure
All Day
As the Rasputitsa gravel bicycle race marks its remarkable 10-year milestone, a thrilling homecoming is on the horizon, set against the stunning backdrop of Jay Peak Resort on April 20th, 2024. To make this celebration truly unforgettable, event organizers are thrilled to announce that Five Against None, a renowned Pearl Jam tribute band, will be performing live on both Friday and Saturday nights.
The Rasputitsa team, in partnership with Jay Peak Resort, is committed to delivering a memorable weekend for racers and spectators alike.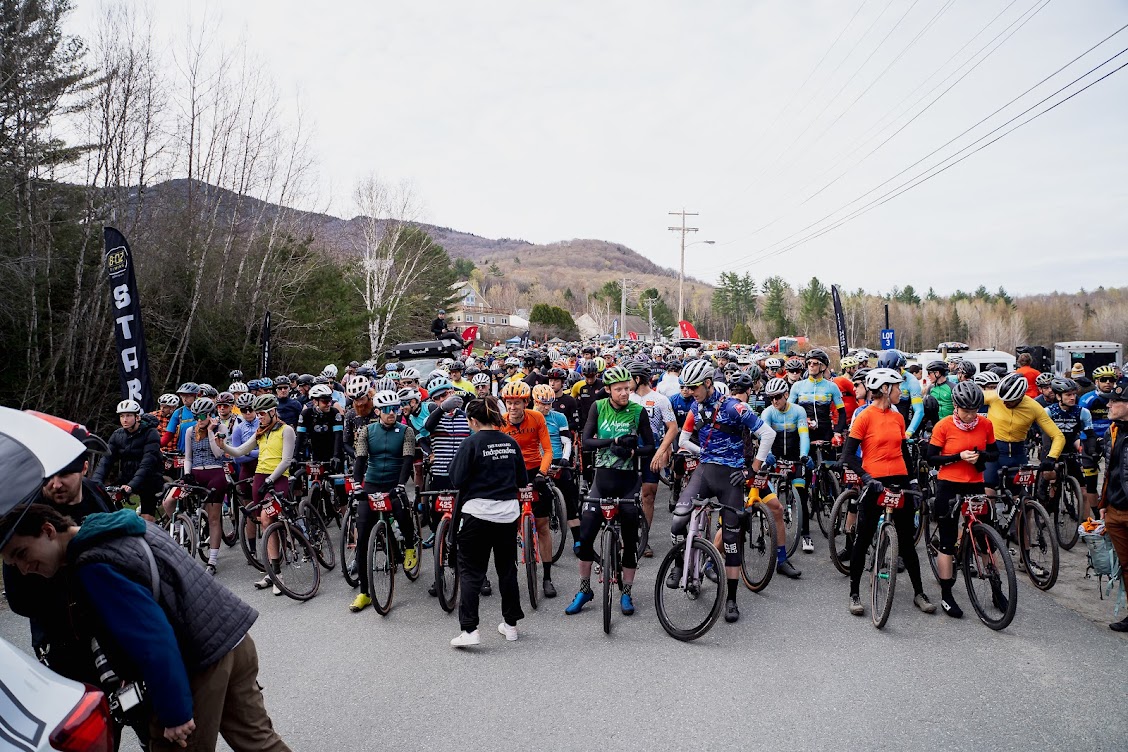 Rasputitsa transcends the realm of a mere gravel cycling race; it embodies a homegrown, self-supported endeavor that tests the limits of the mind, body, and soul. It imparts participants with a profound sense of connection to their surroundings and a clear sense of purpose. This event offers an authentic experience that wholeheartedly embraces the elements of the unknown and change. It welcomes all individuals and all types of bicycles, fostering inclusivity and a shared passion for exploration. Rasputitsa is not just a race; it's a transformative journey that inspires and unites participants from diverse backgrounds, creating an unforgettable bond within the cycling community.
HERE'S WHAT YOU CAN EXPECT FROM THIS EXTRAORDINARY ANNIVERSARY EVENT:
BOOK LODGING RIGHT ON SITE - AT A DISCOUNT, EVEN
Return to the Original Course: Rasputitsa is taking a nostalgic journey by reintroducing sections of the original course, allowing participants to relive pieces of the inaugural route that defined the event including the iconic Cyberia section on unmaintained roads. Get ready to embrace the mud, snow, and epic terrain.
One Distance to Rule Them All: In keeping with the tradition of the original race, there will be one distance (approximate 53 miles with over 5300 feet of climbing), ensuring that every rider gets the full Rasputitsa experience. Limited to 1500 riders, the start will depart in 5 pre-determined waves for a safe transition down the mountain; however, regardless of start time all racers will be timed start to finish and competing for overall bragging rights within multiple categories.
Early Race Date: By moving the race one week earlier than previous years, attendees will have the chance to encounter even more challenging weather conditions, with a greater potential for snow and mud due to the event being held further north at Jay Peak Resort.
Live Music by Five Against None: To cap off the celebration, we are thrilled to announce that Five Against None, the ultimate Pearl Jam tribute band, will be taking the stage for 2 sets on both Friday and Saturday nights. Expect a high-energy performance filled with your favorite Pearl Jam hits with a different setlist each night.
Mark your calendars, set your alarms, and prepare to secure your spot in this legendary adventure.
Heidi Myers, Co-Founder of Rasputitsa, commented on the upcoming festivities, saying, "We couldn't be more excited to celebrate our 10-year anniversary at Jay Peak Resort. Bringing back sections of the original course and the addition of live music from Five Against None will make this homecoming truly unforgettable. This event is a testament to the incredible Rasputitsa community that has formed over the years."
Steve Wright, President and General Manager of Jay Peak Resort, Commented "It's great to have a legacy event return to its roots here at Jay Peak. Hosting an event that blurs the lines between winter and spring and brings all kinds of folks together is an excellent addition to our community. Jay Peak plays a perfect backdrop for a rough-riding event such as Rasputitsa that will test the limits of all who participate. Through ice, snow, and mud, Jay Peak's spring conditions are sure to challenge even the most hardcore cyclist."