Waterpark Groups
If pool parties are great, waterpark parties take the fun to another level. Bring your group to the Pump House Indoor Waterpark for a day of splashing, surfing, sliding, arcade game playing, and maybe even a little relaxing.
Be sure to check out the main Pump House Indoor Waterpark page for details on features and operating schedule.
Take a look at our packages and rates below, and  for more information about planning an indoor waterpark day group trip, please fill out our inquiry form:

Group Inquiry Form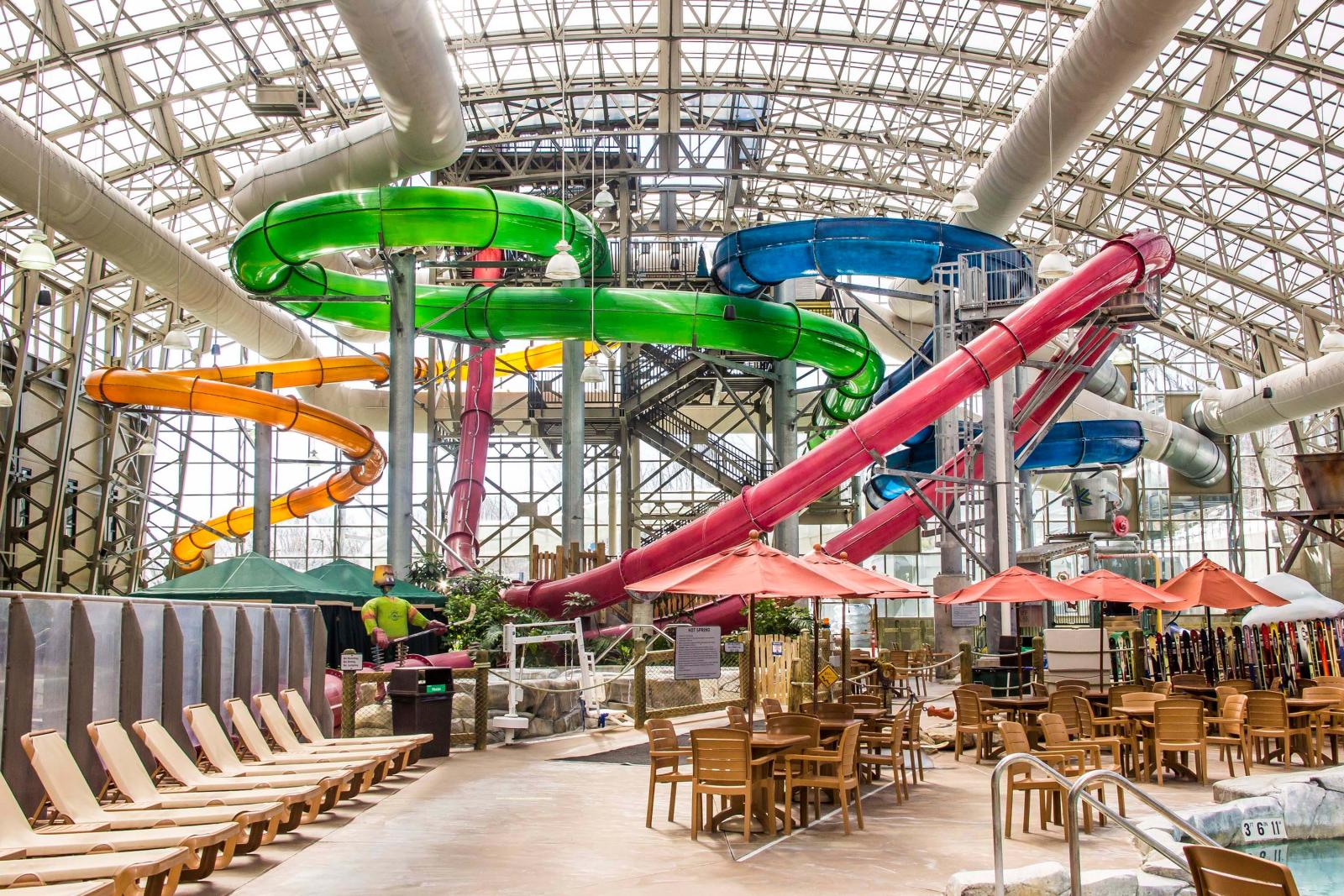 Pump House Day Groups
A day in the waterpark for groups of 20 or more. We offer one free day pass for every 20th paid guest.
|   | mon-thu, non-holiday | fri-sun & holidays |
| --- | --- | --- |
| adult (ages 15+) | $36 | $39 |
| junior (ages 4-14) | $29 | $31 |
| supervisors (no flow rider or slides) | $15 | $15 |
Rates are subject to change without notice.
BOOK NOW
(802) 988-2763 | groups@jaypeakresort.com
Pump House Party
The Pump House is a dream destination for birthday parties. For ages 4-14.
Packages include:
Waterpark access for 10 guests, including up to 4 adults
Cabana rental
2 tokens per person for the Elevation 1851' Arcade
Birthday gift (1 t-shirt appropriately sized for age)
Rates
|   | sun-fri, non-holiday | sat, non-holiday | additional gusts (max 6) |
| --- | --- | --- | --- |
| kid (ages 4-14) | $425 | $510 | $26 |
| teen/adult (ages 15+) | $480 | $555 | $32 |
Holidays Dates include:
December 26-31, 2023
February 17-23, 2024
Please Note:
Must be booked in advance.

Availability will be based on the current waterpark schedule available at jaypeakresort.com/Hours. Please note, available features and hours are subject to change.

Rates are subject to change without notice.
BOOK NOW
(802) 988-2763 | groups@jaypeakresort.com
Group Reservations Additional Info
Groups, Pump House Birthday Parties or Teen Parties must be reserved at least 48 hours in advance through our Group Sales department. Group and Party admissions cannot be set up through our main Guest Services desk, so please provide us this advance notice so we can accommodate your request.
Rates are subject to change without notice.

$150 non-refundable deposit is required when booking

Online purchases must be completed at least 24 hours in advance. Jay Peak Move-Up gift cards are only valid on the property at the resort and cannot be used for online purchasing.

Canadian guests with valid proof of current residency (driver's license, health card, etc.) may purchase at par, in cash. 

All credit cards are processed in US funds.

Birthday parties must be paid with one transaction prior to the event.
Private Flow Rider rental
$300 for the first hour, $250 for each additional hour.
A cross between skateboarding, surfing, and snowboarding (minus the kneepads, sharks, and snow), Flowriding has become all the rage thanks to the forgiving nature of what it takes to learn (you bounce on a surprisingly soft platform). Those with a modicum of athletic ability will be up and carving in no time. 
Private rentals are available after normal operating hours, based on availability, for groups of up to 15 people
Full payment due at time of booking.
Ages 14+ required for private rentals.
Private Waterpark Rental
Want to have the waterpark all to yourself?
Private waterpark rental starts at $1,750 per hour. $500 deposit is due at the time of booking.
FOR DETAILS & TO BOOK
(802) 988-2763 | groups@jaypeakresort.com
summer offsite vouchers
looking for extra perks for your employees' benefit package 

Or a way to save on your waterpark group without committing to a date?