What sets us apart
Is what brings us together
DAY PLAY DEAL: $59 WITH CART
Purchase a voucher for a round of golf for just $59 including cart. Your voucher(s) will be good anytime throughout the 2020 golf season. You'll just have to call or email to book your tee time when you're ready.
The State of Vermont has special rules and guidelines related to interstate travel.  Please click through to learn more.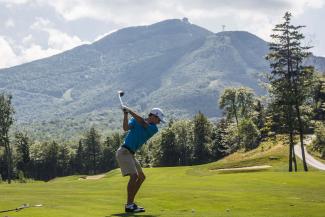 Music
the Summer Jaylist

Our playlist is a compilation of music from all the great bands who've played at Jay Peak over the years, and all the new acts coming this summer. It's the perfect way to get a taste of what's coming to Jay, or to just enjoy some quality tunes.
Check it out